To ensure that an elevator in a coal mine is not overloaded before descending to a lower level or ascending to the surface, the customer asked SENSY to find a safety solution.
Our system was deployed on the cart lift in the main pit and on the back-up elevator (for staff) in the secondary pit.
SENSY has a full range of force and torque transducers, load pins and management electronics designed to measure loads and prevent any use in case of overload.
In the present case, we started with the following configuration: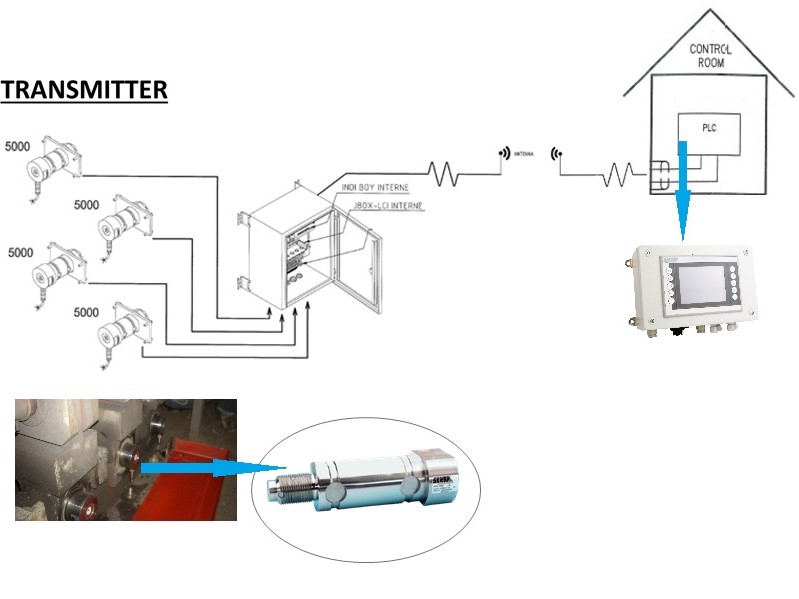 For the main pit: the elevator cabin is linked to the lifting cables by four load pins (clevis pins) installed in parallel in a load display having an output to the wireless transmitter. On each level, a receiver connected to a load limiter is programmed to trigger an audible and visual alarm in the event of an overload.
For the secondary pit: the lift cage is connected to the lifting cable by a load pin, connected to a load indicator with an output to the wireless transmitter. At the level of current mining activity, the same receiver and load limiter will be used for audible and visual alerts as in the main pit.
Applications :