The automotive industry uses many force transducers and torque meters in the development of vehicles, during inspections in progress and at the end of the manufacturing process, as well as in the equipment used in technical control centres.
SENSY is regularly asked for assistance by this sector. Here are some examples of specific achievements:
The automotive industry must monitor the performance of equipment installed in vehicles. This applies in particular to braking systems.
For this purpose, SENSY has developed specific load cells to measure the force required to operate the braking systems.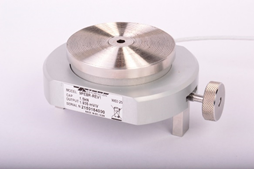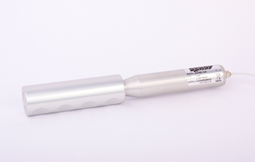 The first example is a load cell which is intended to be mounted on the brake pedal. A wheel allows for fast and easy attachment.
The second one is intended to be fixed on the lever of the handbrake. Its simple design allows for easy fixing by means of a specific accessory.
Both load cells are equipped with a wireless transmission system to avoid the use of connecting cables.
A further example concerns roller brakes installed in technical control centres which must be qualified and checked periodically.
We have developed a bi-directional force sensor to be mounted under the free axles of the vehicle. It accurately measures the horizontal and vertical forces generated by braking.
These sensors are specially designed for easy movement (handles and wheels) to facilitate on-site use.
Other load cells are used in a wide variety of applications in the automotive industry, including:
Test benches for clutches
Fatigue tests
Crash tests
Shock absorber controls
Control of the efficiency of safety systems (electric windows)
Triaxial force measurements on coupling
Force measurements on seat belts
Etc
Load cells often used for this type of application
Electronics often used for this type of application