Since its creation in 1985, SENSY has strived to meet market demand as best as possible.
To do this, SENSY has developed a standard catalogue containing 48 different models covering measuring ranges from 1 kg (10 N) to 5,000 tonnes (50 MN).
(see https://www.sensy.com/en/downloads).






However, it is possible that no standard model corresponds to the customer's application.
The most common requests in the manufacturing of custom-made load cells are:
Special features:

Dimensions
Mechanical characteristics
(stiffness, measuring range, permissible overloads, fatigue resistance, etc.)
Bi- or tri-directional (till six-components) sensor.
Replacing a load cell, force or torque transducer that is no longer manufactured.
Replacement of an existing mechanical part to measure the force or moment to which it is subjected.
Etc, etc
To meet these demands, SENSY develops and manufactures, in close collaboration with the customer, the special force or/and torque sensor best suited to its application.
The characteristics and design of the sensor are always submitted to the customer for approval before manufacture.
Here are some examples:
Supply of a double-bridge load cell for redundancy in order to increase measurement reliability. (like SIL 2 or 3/PL d - e)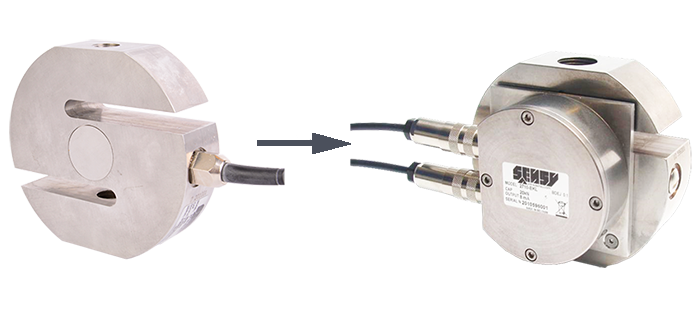 Replacing a central flange (see 5200) with two side flanges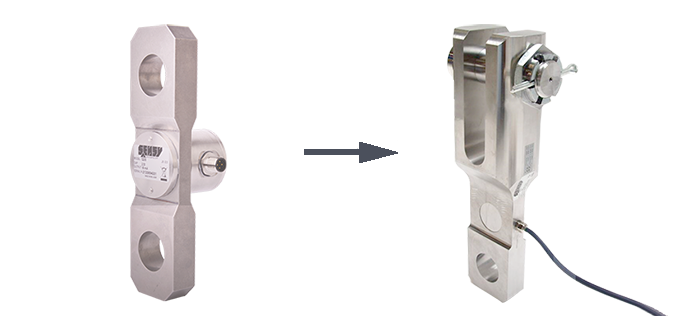 Other examples: https://www.sensy.com/en/custom-load-cells/adaptability-and-flexibility