SENSY weighing load cells have a wide range of capacity (up to 3000t) and are designed to be used in the harshest industrial environments (marine, hazardous area (ATEX gas + dust), high temperature (up to 180°C), etc.).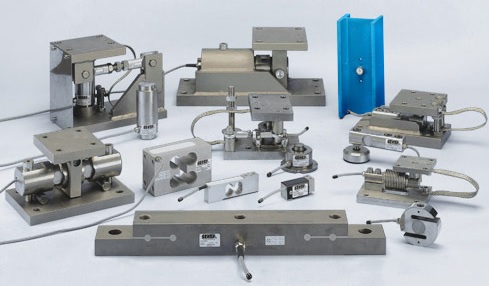 It is therefore essential for us to understand your needs so that we can help you to define your project and thus provide an optimal solution.
For example, the SENSY 3100P model is perfectly designed for the following applications:
Weighbridges or high-capacity nuclear reactors;
Weighing of silos, tanks or hoppers;
Rail weighing systems.
Examples of some features:
High measuring range (up to 500 t);
Accuracy: C1.5 (1500 d) OIML / R 60 for scales class III according to EN 45 501;
Made completely in stainless steel;
Self-centering pendulum technology;
Sensitivity and impedance matching (for parallel connection).
Our ATEX solutions are not limited to weighing load cells. We can also incorporate our electronics and indicators within explosion-proof enclosures, with or without a glass window.