Tug lines are one of the most used pieces of equipment in the marine industry because they are subject to high tensile forces and significant friction during each use. In addition, miles of towing across rough seas in extreme conditions can damage the cable to a point where it will have to be replaced.
One major concern for a tugboat crew is to continuously measure the applied tensile force to prevent overloading.
Our marine-grade tensiometers ensure constant monitoring during a cable's service life, and thus ensure its safe operation.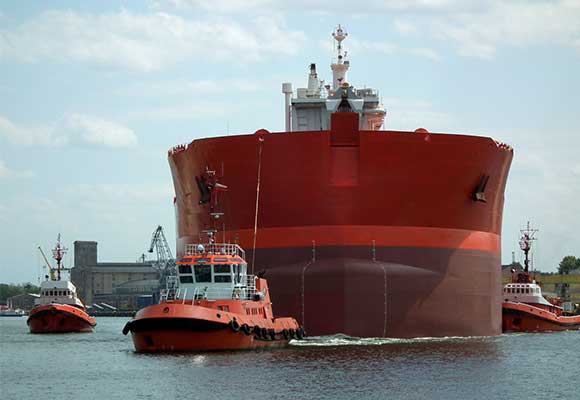 Customers requiring load cells for line-tension monitoring, heavy lifting, mooring control or release hook load monitoring applications can select from our wide range of standard and custom-made sensors.
Load pin: 5050
Robust design
IP 68 protection for operating at a depth down to 16.000 ft (5000m)
Extended quality control and certification (Charpy + test in tension + chemical analysis)
Material : Sub-sea grade stainless steel
Sub-sea connector and cable
Optional internal amplifier for longer cable lengths (4-20mA, 1-5V…)
Load shackle: 5050M
Same as 5050 +
Load pin in sub-sea grade stainless steel
Standard shackle sizes
Supplied with centering ring
Tensiometer 5560S or running line tensiometer 5570
Same as 5050 except
IP 67 protection for marine conditions
Applications
Subsea cable recovery/repair
Subsea vehicle lifting
Wave energy generator mooring/tethering
Offshore wind cable installations
Tension test and bollard certification
Subsea cable laying
Load cells often used for this type of application
Electronic often used for this type of application