During the manufacture of concrete material, certain tests are carried out to check the conformity of the characteristics obtained with those required.
The compression breaking force is one such feature. It is checked using a test bench equipped with a force measurement system.
SENSY offers a complete range of load cells and displays specially adapted for this type of test.
In particular, the sensors can withstand the violent shock generally observed during the rupture of the specimen. The display has a crest memory to register the measured information just before the break occurs.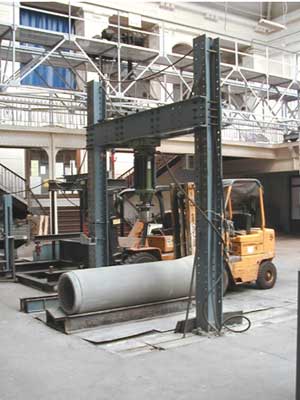 This type of equipment has also been provided for tension tests on lifting equipment (slings, shackles, hooks, etc.).
Load cells often used for this type of application
Electronics often used for this type of application